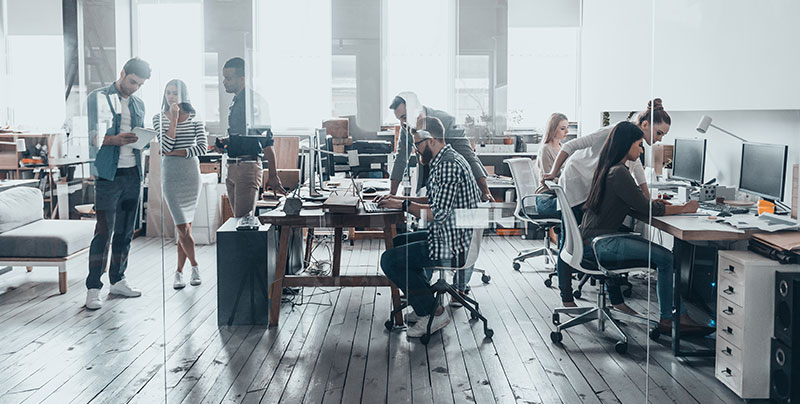 Our purpose at Vouchagram is straightforward: to simplify the process of Gratification.
In 2012, we started our operations with a mission to transform O2O (online-to-offline) tech space. Today, we lead the industry with 60% of the market share with pre-eminent CRM & Loyalty solutions.
E-Gift Vouchers are at the core of our solutions. We allow instant procurement and delivery of e-Gift Vouchers through our cutting-edge technology and adept manpower. Furthermore, our association with 190+ renowned brands has empowered us to give our clients (& their network) a bouquet of choices.
WHAT WE DO?
At Vouchagram, we:
Streamline and simplify the loyalty programs of banking institutions through instant reward redemption solutions.
Automate business gifting of corporate houses that scales-up with the growth of the organization.
Catalyze employee engagement through digital gifting platforms for Reward and Recognition (R&R) programs.
Help businesses strengthen the professional bond with their channel partners (retailers, distributors, and wholesalers).
Boost the online promotions of brands by offering useful insights related to their end consumers.
Promote brand awareness and advocacy of our clients through white label solutions.
Enhance the shopping experience of shoppers through our D2C portal "GyFTR" – with brand vouchers of 160+ brands.
Mission: To revolutionize the way businesses form connections with their partners and customers by utilizing the power of digital gifting, personalization, and cutting-edge technology.
Vision: To become the global leader in the realm of e-gifting solutions.
Stats at a Glance
5+ million customers
200+ Business Clients
Online integrations in 55k stores
CONTACT US
Looking to connect with us for your business? Reach out to sales@gyftr.com
For any cybercrime reach out to cybercell@gyftr.com
*This id will respond to complaints raised by cybercell, banks or any government departments
Any individual is requested to reach out to www.gvhelpdesk.com
Our corporate address:
Vouchagram India Pvt. Ltd
3rd Floor, B-11, Qutab Institutional Area,
New Delhi.