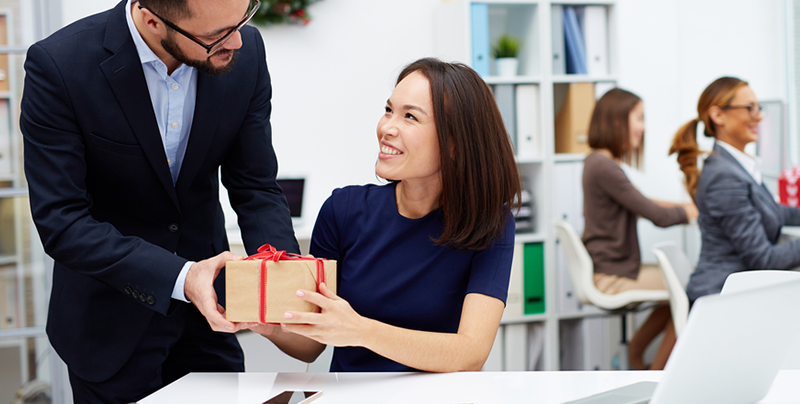 Transform your business gifting with our e-gifting solutions.
For almost a decade, Vouchagram has served numerous banking institutions and corporate houses with its business gifting solutions.
Choose us for:
Client Gifting
Become the preferred vendor of your clients by sending them digital vouchers on different occasions.
No hassles while searching for gifts.
Send vouchers instantly in a few clicks.
Instant voucher delivery saves waiting time by 100 percent.
Give them the freedom to select brand vouchers of their choice.
Employee Gifting
Instill loyalty among your workforce by digitizing the gifting process for them. Keep them motivated with a wide selection of e-gift vouchers.
API integration ensures employees redeem the points instantly
Employees can redeem the voucher or forward them to their loved ones
Managers and super-managers can send it as a part of R&R and bonuses
Boost your team's morale with gamification at your workplace
Ability to get a duplicate in case the original one gets lost
Festive Gifting
We take care of your festive gifting…so that you can enjoy the festivities.
Send e-gift vouchers on Diwali, New Year, and other festive occasions
Suitable for important days of your business: annual day, anniversary, etc.
Take a break from generic, repetitive gifts that your stakeholders receive every year
Channel Incentives
Keep your distribution network happy with our instant gifting solutions.
Instill loyalty among your dealers, distributors, and retailers
Your partners feel more delighted with exclusive deals and discounts for them
Engage with your partners by sending them customized messages
Reward them instantly to become their preferred partner.
White Label Solutions
We customize the entire e-gift voucher solution so that it becomes an extension of your business.
Get a microsite with a theme that precisely matches your official website.
Customer support solution to solve the queries of the recipient of the voucher.
All communication channels (SMS, Email, etc.) are tailored to your needs.
Send gifts in the form of points, coupons, or Gift Vouchers.
Online Brand Promotions
Reach out to your target customers easily by using e-gift vouchers for brand promotions.
Send brand vouchers instantly as a part of contest rewards and giveaways.
Customize the message in the e-vouchers to promote your brand.
Create a unique microsite and marketing materials for promotions.